At Spaycial, we deliver strategic solutions to our clients, whether they are retailers, brands or shopping places, and to the shoppers.
Thanks to our tech and services, our clients can now put payment data -a first-party data we consider the gold standard to understand shopping behaviours- at the heart of their strategy for them to take better decisions.
The way it works is simple and seamless so any brand can actually offer the best omnichannel experience to any shopper: he or she links his card to the brand loyalty program, becomes a member, is automatically identified when paying with his card, online and/or offline and can immediately enjoy exclusive benefits, from personalized rewards to e-wallets with his.her e-receipts and other services like buy now pay later.
"Personalized Rewards are the foundation of all shopping benefits, it is what generates the acquisition of shoppers, which is the gateway to other innovative services," shares Laura Hellard, one of our Customer Success Managers (CSMs) who we interviewed about our client Westfield.
Spaycial : How do we actually enhance or create an innovative brand's loyalty programme for Westfield shoppers?
Laura Hellard : Our long time client Westfield created the app' for their loyalty programme, like the one for their shopping centre Les 4 Temps, based on our shopper recognition algorithms. So, when a shopper signs up for the Westfield loyalty programme (50k members on Dec., 31st, 2021, at Westfield Les 4 Temps), he goes through a Spaycial onboarding and card linking interface - which allows our client a seamless data collection experience and the shopper to immediately enjoy his benefit(s).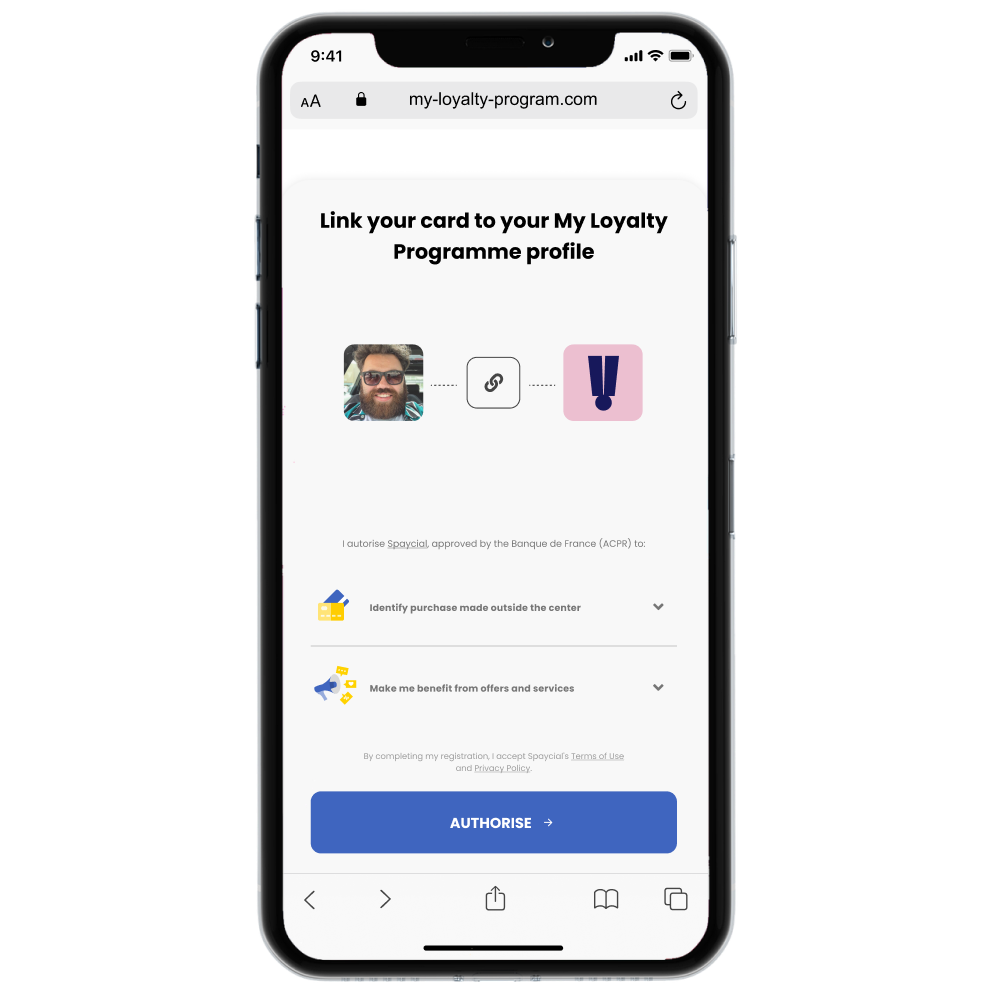 Westfield uses us as a data provider, for instance to trigger cashback, which comes from a digital wallet. This is one of our technological added values.
Spaycial : Tell us exactly how this works
L.H. : We conduct a recognition and assignment of the transactions of the shopper who just signed up for the programme. Any later exchange with the shopper (such as offering him benefits) originates from our client base, through the insights and segmentation of payment data that we conduct.
In a cashback situation, we trigger the transfer after the shopper has paid and Westfield is notified. The client can then inform the shopper of the successful receipt of his cashback and push other offers. In the end, our only contact with the end-user is the app-to-app during onboarding. For our client, we are now an indispensable brick of their programme.
Spaycial : Could you give us some examples of rewards ?
L.H. : If a shopper makes 10 purchases of at least €10 in the centre, on the 11th he or she will receive €10 cashback. The brand knows this from our payment data analysis. Shoppers can also get personalized points on their birthday, get cashback when purchasing a gift card, get a coffee offered, also thanks to our fine analysis of payment data.
Then the shopping centre can push offers, with retailers. For example, if you spend at Kiko, you'll get €5 cashback. Our job will be to make recommendations on what works according to the shopper's profile.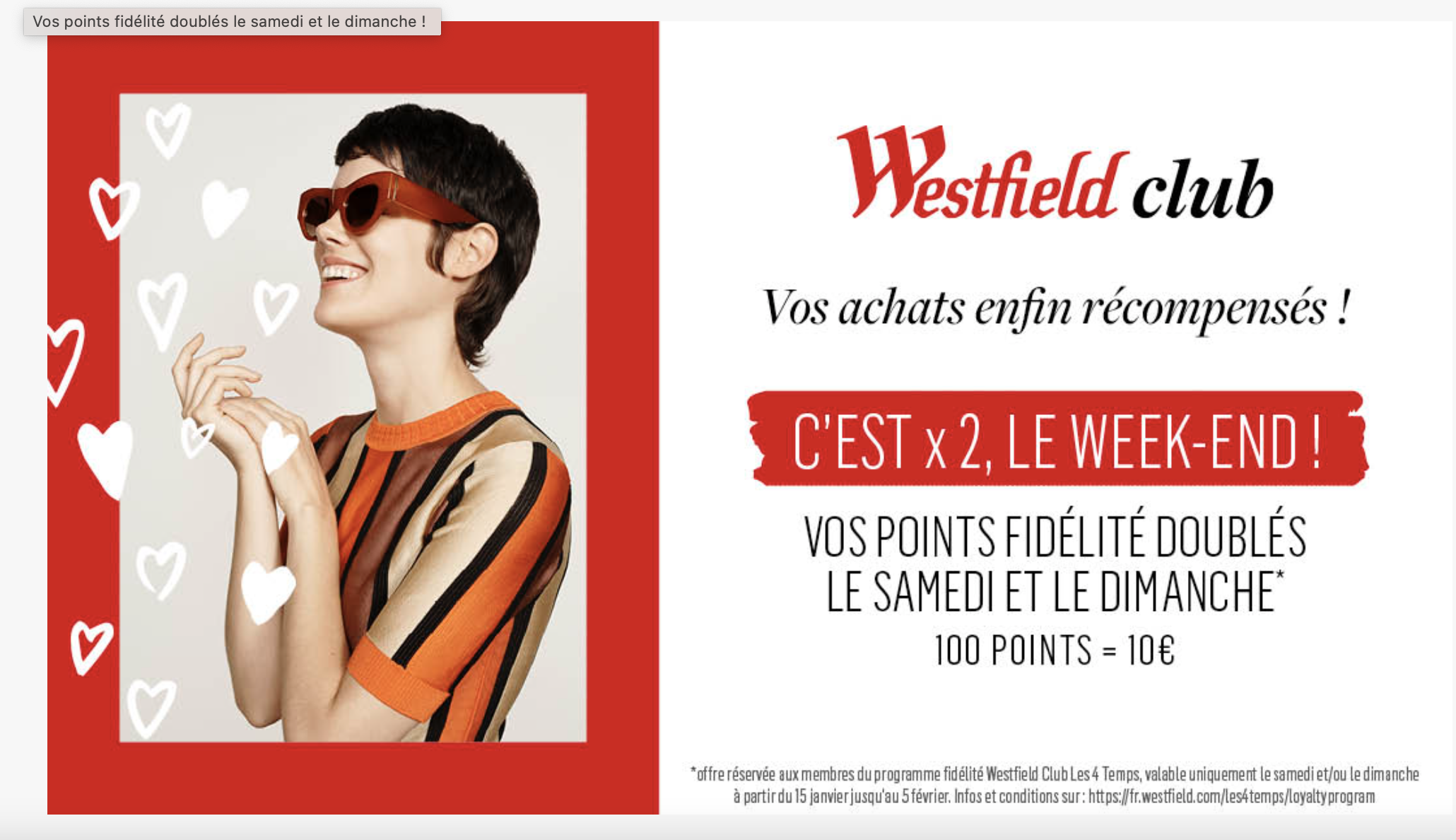 It can go even further, with specific and personalized actions for members only : free tickets to the ice rink, free merry-go-round for the kids, again all easily based on payment data which gives our client the best shopper knowledge. One of the added values highlighted on the Westfield apps is the possibility to book a parking space in an area reserved for members of the programme.