Ten. What a milestone for us. By landing in Germany this Tuesday, March 22nd, 2022, we reach our 10th country in Europe. Ten countries where shoppers can now benefit from our payment-data based technology and exclusive shopping benefits.
It also marks our first steps in the largest country of the continent. Our European expansion suddenly picked up speed this past months with our launch in the Netherlands 3 weeks ago and after our kick-off in the UK last Fall.
We are not starting our German adventure just anywhere as our first partner is no less than Westfield Centr'O, the largest and most successful shopping center of Germany, with more than 215 shops.
"It's our first client ever deployed in Germany, it's a big step for us and this will open up new opportunities in Europe and beyond, shares Laura Hellard, our CSM in charge of the launch. We are integrating, like in Germany and in the UK, Westfield loyalty program, based on cashback and rewards."
Westfield Centr'O is shopping experience centered and thus offers a wide range of shopping and premium benefits to its members, from discounts to VIP services, leisure attractions and events invitation.
Our technology will now make it easy for our client Westfield to access payment data, the ultimate shopping behavior knowledge for them to have better relationships with their shoppers and to target them with personalized benefits.
Westfield Centr'O is located in Oberhausen, the most densely populated area in the Ruhr region with cities Dusseldorf, Cologne, Bonn or Munster near by. A catchment area of 3,3 million people!
Good to know: Westfield Centro won 1st place for best food court in a German shopping centre. It's famous for holding one of the largest Christmas markets in Europe, with around 2 million visitors each year.
A solid bank integration
For this launch we integrated more than 1,200 German local banks. "The German banking market is very dense with hundreds of local banks, adds Laura Hellard. We're also activating the Dutch banks (read here how and why) which we just integrated earlier this month, offering shoppers from a neighbour country the unique possibility to enjoy benefits abroad." Westfield Centr'O is indeed very close from the Dutch border!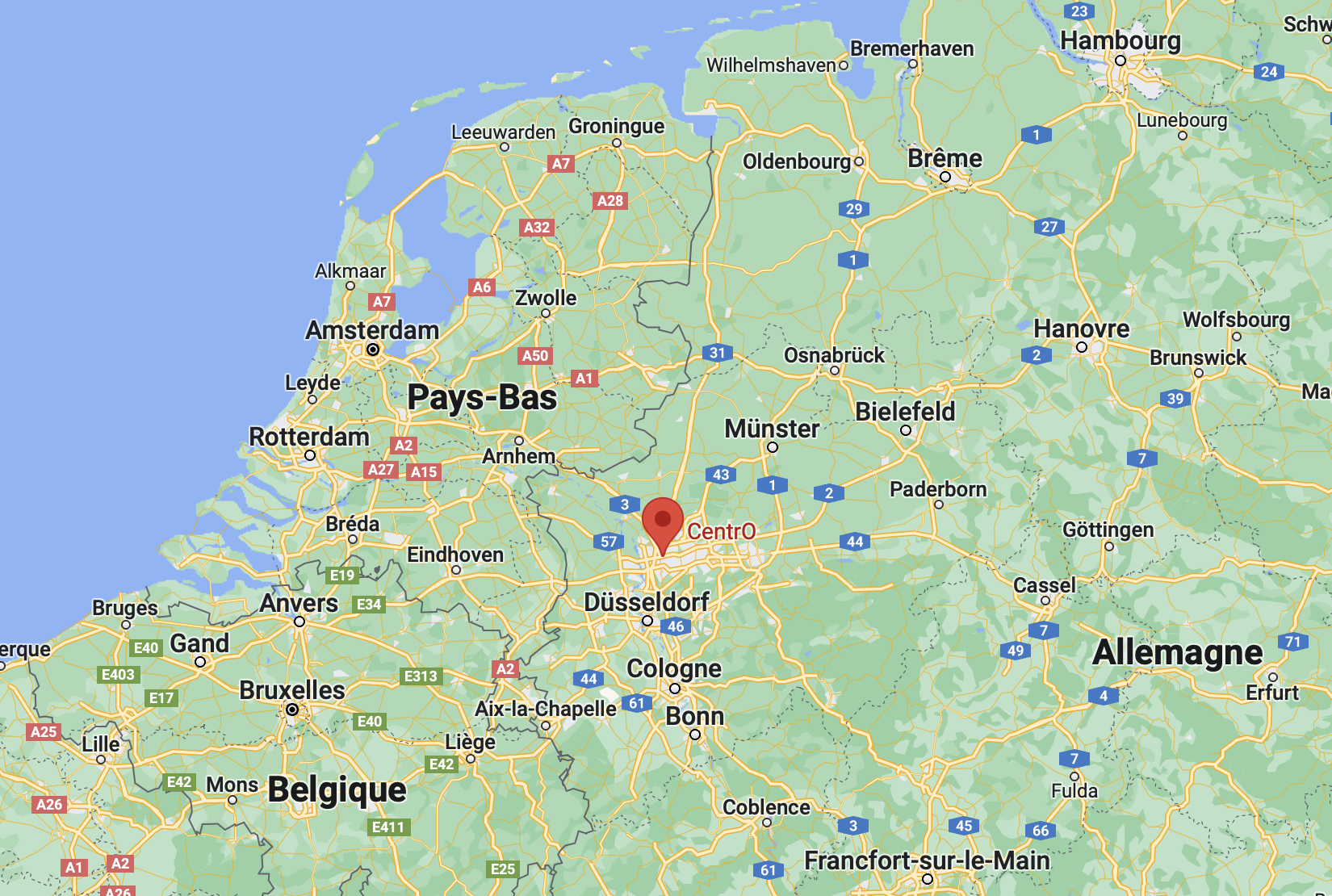 Take a look at how we work! We've got your attention? Feel free to contact us or reach out at communication@spaycial.com