Our European expansion continues as this Tuesday March 1st, 2022, marks our first steps in the Netherlands. The 9th country in Europe, after our kick-off in the UK last Fall, where you can benefit from our payment-data based technology and shoppers benefits.
We are not starting our Dutch adventure just anywhere as our first partner is no less than Westfield Mall of the Netherlands. The largest shopping mall of the country.
"It is a very strategic launch for us as we are settling in a new vibrant shopping country and area, shares Laura Hellard, our CSM in charge of the launch. We are integrating their loyalty program, based on cashback and rewards." Westfield Mall of the Netherlands offers indeed a wide range of shopping and premium benefits to their members, from baby lounge and children's play area to free parking and VIP services.
Our technology will now make it easy for Westfield to access payment data, the ultimate shopping behavior knowledge for them to have better relationships with their shoppers and to target them with personalized benefits.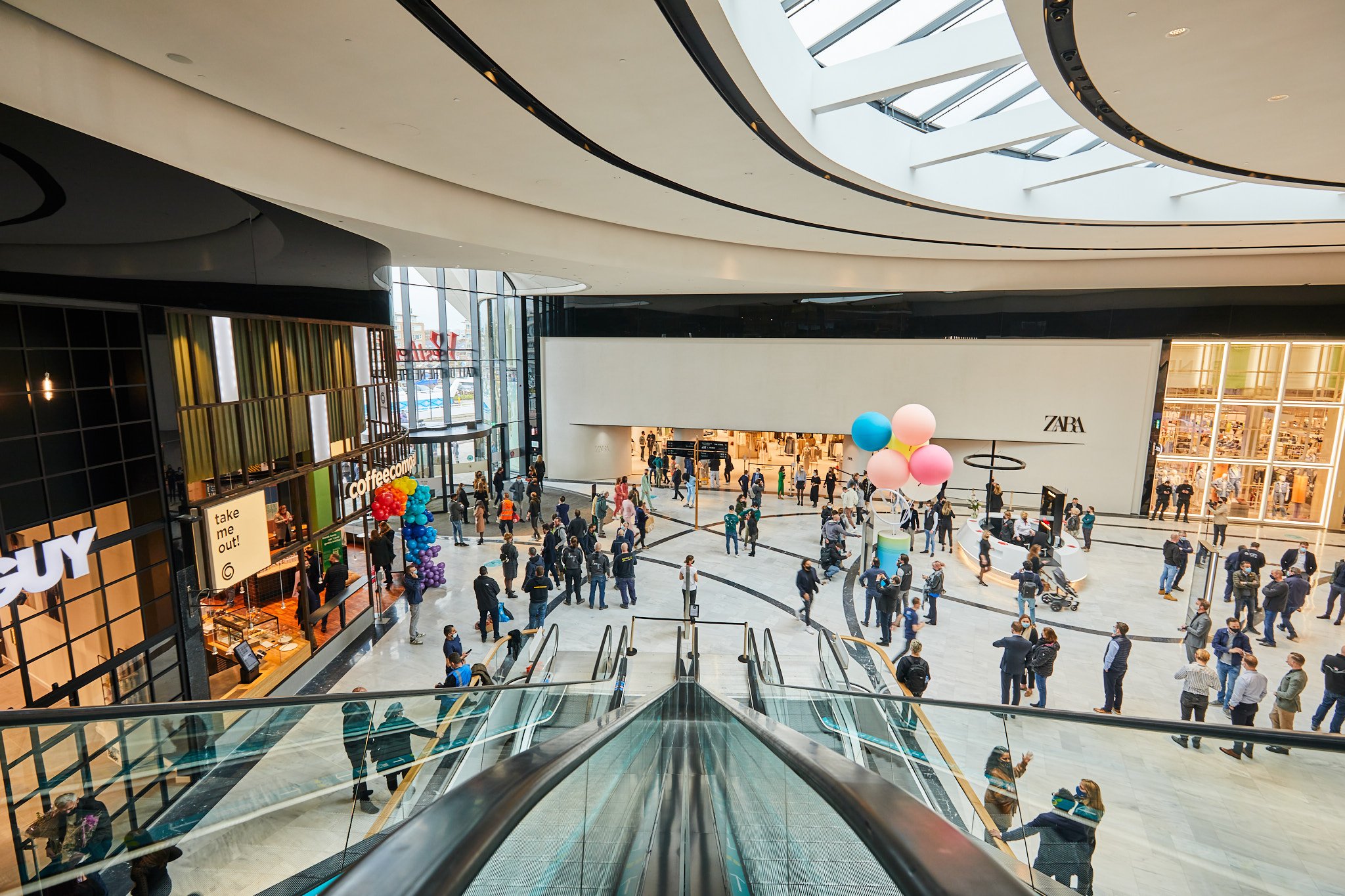 Westfield Mall of the Netherlands is located in one of the most urban areas in Europe, Randstad, a vibrant megalopolis covering the country's four largest cities of Amsterdam, Rotterdam, The Hague and Utrecht.
A retail spend of nearly 30 bn€
Westfield Mall of the Netherlands, which has undergone a revival in early 2021 (it is a property of Westfield since 1990), hosts more than 280 stores, restaurants and entertainment, across 117,000 sqm, including a 10-screen Kinepolis cinema with 1,800 seats, a trends gallery, an airy open-theater area and international food market along with unique events and experiences.
Thanks to the centre's immediate catchment area of 3,7 million people, it is generating a retail spend of 28.6 bn€ – consistently outperforming the rest of the country. The majority of residents in Randstad are classified as affluent urban families, affluent young professionals, middle income families and middle income young singles.
A strategic launch that goes even further
"For this launch, we integrated the Dutch banks (read here how and why) that we will now be able to offer in other border programs where we are already established or will soon be", adds Laura Hellard, teasing a new destination where we'll settle by end of March.
Take a look at how we work! We've got your attention? Feel free to contact us or reach out at communication@spaycial.com